Software Engineering
Development of individual solutions
Identification of the need up to the commencing of a concrete IT solution
For many applications and numerous business processes, there is suitable standard software to map them. In cases where suitable standard software does not yet exist or the functionality of existing products is not sufficient to map important business and production processes, individual solutions are often necessary. We at dotparc have specialized in this area. Upon customer request, we design and develop individual solutions, often as extensions to existing standard software.
Due to our many years of know-how in the field of software engineering, we can develop special solutions for our customers on different systems and with different programming languages. Our products are characterized by the following features, among others:
Client-Server solutions
Multi-User solutions
Native User-Interfaces
Web User-Interfaces
Object oriented programming
Database development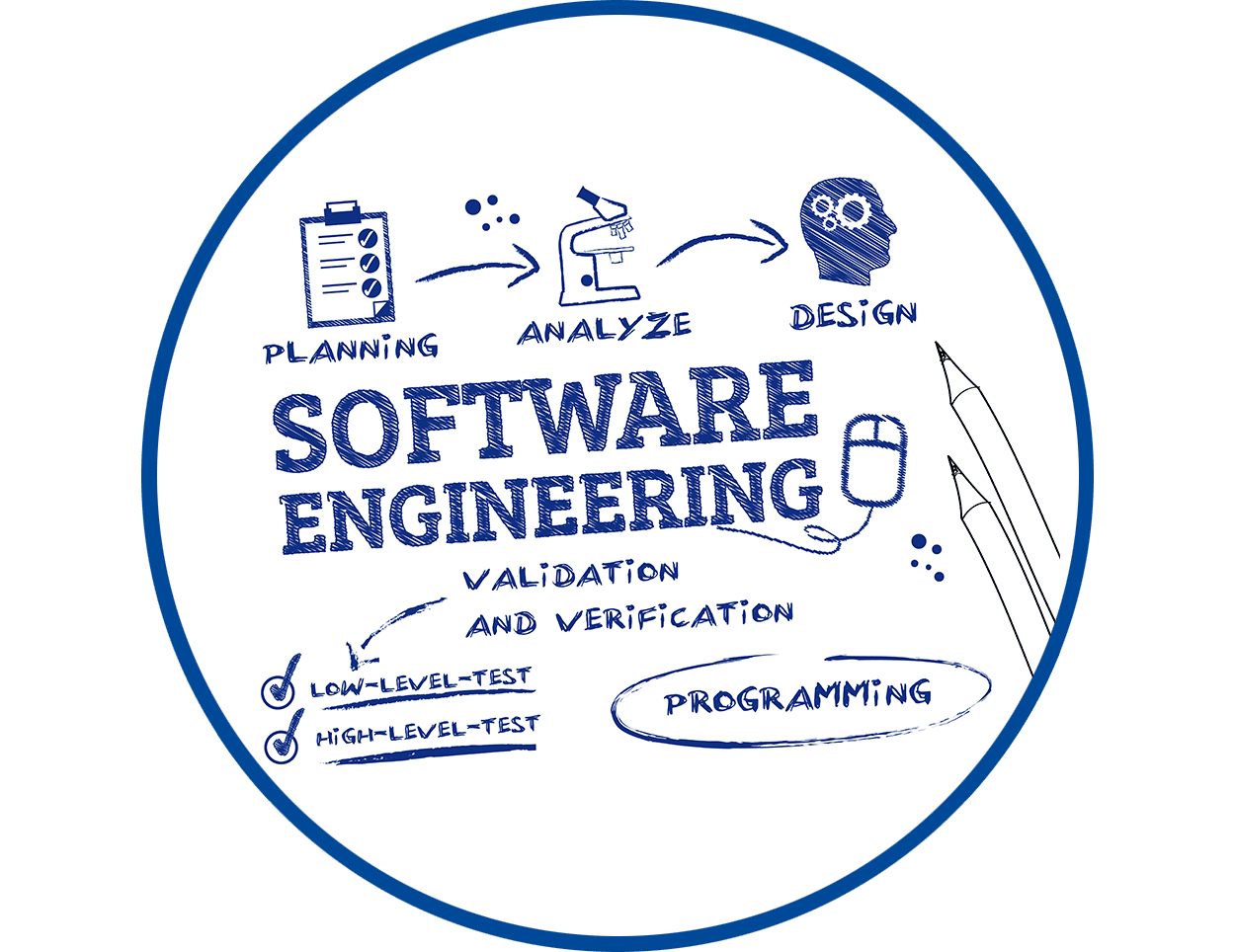 We make IT easy
Development of special solutions and extension of suitable standard software
Development of special solutions or evaluation of suitable standard software
Due to the high effort involved in creating and maintaining complex software, our software developers usually develop customer-specific solutions on the basis of a structured project plan. This process model divides the development process into manageable phases limited in time and content. The software is thus completed step by step, whereby the individual phases are closely interlinked throughout the entire development process. At dotparc, software engineering usually covers the entire process from the identification of the need to the commissioning of a concrete IT solution, in some cases also beyond. It often makes sense to design prototypes and test them extensively before developing a finished production system.
Before developing special solutions, it usually makes sense to evaluate the possibilities of suitable standard software. This is also part of the IT consulting services dotparc offers its customers. Only if the use of standard software is not possible should the development of a special solution be considered. We at dotparc have already developed extensions for numerous systems for our customers. Examples of this are:
Microsoft Sharepoint solutions
Microsoft Office solutions
ERP Systems and accounting software
WordPress Websites
Magento Web Shops